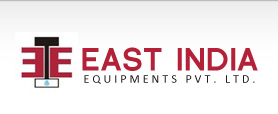 Natural Wastewater Treatment Solution:
Solves most pressing wastewater problems in Grease traps
eliminates odor

Stops pollution

Prevents diseases

Digests sludge
In kitchen grease traps:
Drop correct number of doses directly into grease trap near the exit pipe, then flush with water if the trap is empty. If grease traps are emptied daily, the bacteria will be concentrated on the piping and prevent clogging.
In larger grease vaults:
Drop correct dosage directly into grease trap, after making a hole in the crust if necessary. Spread the individual sachets evenly if possible.
What is NeoBio?
An innovative natural cocktail of more than twenty carefully selected bacteria that live for a single purpose: digesting organic waste. They are efficient in both aerobic and anaerobic environments.
How does it work?
NeoBio's microorganisms quickly colonize the grease trap and start to digest organic matter. Crust is eliminated, sludge volume reduced.
How often should it be applied?
Daily from one to ten days at first, then once every two weeks will maintain optimum efficiency.
How much to apply?
One 25 gram water-soluble sachet for each cubic meter of grease trap. For kitchen grease traps, which are usually smaller than one cubic meter, one sachet is enough.
Safe, hassle-free application
The bacteria are harmless to people, animals, fish and plants. However, for hygiene reasons it is recommended to use gloves while manipulating the sachets.
Water-soluble solid packaging
Ready-to-use water-soluble sachets containing 25 grams of solid mineral powder. Simply drop one sachet per holding tank cubic meter, every 2 weeks. Sachet quickly dissolve in water, NeoBio starts working instantly.
Main benefits
Oil and grease are digested, pollution stopped

Odor disappears in 4 hours

Bad bacteria are killed

Sludge volume is reduced, cutting maintenance cost
Additional benefits
Insects are not attracted anymore since grease is emptied of all nutriments: only minerals remain.

Wastewater pipes will not clog.

Sludge remains liquid, making maintenance easier
Instant benefits, long-term action
eliminates smell in 4 to 6 hours.

reduces sludge volume by 35% to 80%.

inhibits pathogenic bacteria.

reduces BOD, FOG, TKN.